F You, Cilantro Sticker 3"
$

3.00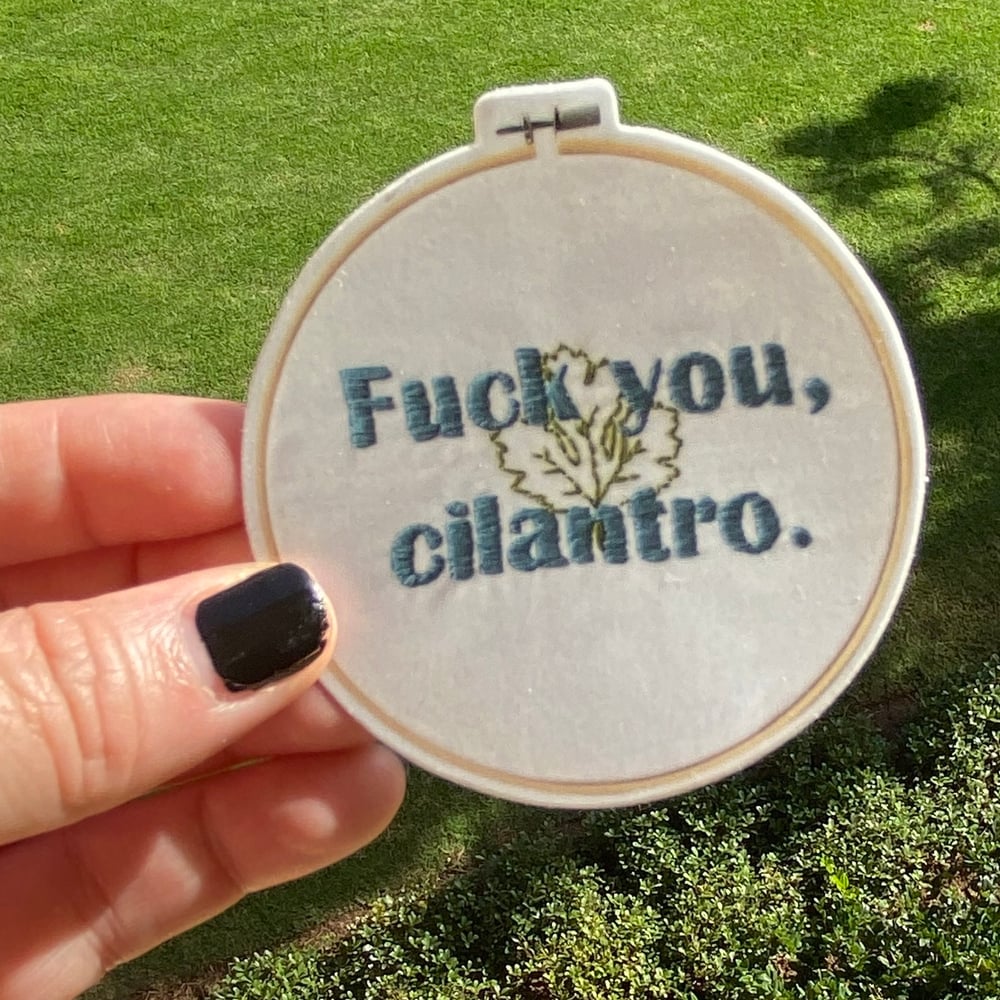 I hear some of you heathens ENJOY cilantro. I do actually like it when it's necessary. That spicy green salsa (fine, any salsa), some guacs, chicken burritos from that place I love omg, I had one last night and I could totally have one tonight for dinner again because variety is the spice of life or whatever.
ANYWAY where was I? Oh yeah. AND THEN THERE'S TOO MUCH CILANTRO. I once ordered a salad. A salad that had beets and quinoa and black beans and it was aaaaaaaaaaaaallll on a bed of cilantro. HIDDEN IN THERE! AT THE BOTTOM! The description probably mentioned cilantro. Which was fine. It did NOT mention an entire HIDDEN BED OF IT. I should have returned it. But I complained to Karen and took pictures and sent them to Tiffany because she gets me.
Tiffany owns the original hoop of this. But I could be convinced to make another one.
I don't remember the gluten content of this one, but I can promise there was NO CILANTRO around when this was made.
Thick, durable vinyl protects from scratches, water & sunlight. Free shipping. Because you need this sticker.
Product ready to ship within 3 calendar days. Usually quicker.
I enjoy stickers on my laptop, on my water bottles, my notebooks and (some) phone cases.